Welcome
Park Green Club Est. 1771: Old Boys' Club Est. 1910: Amalgamated 1985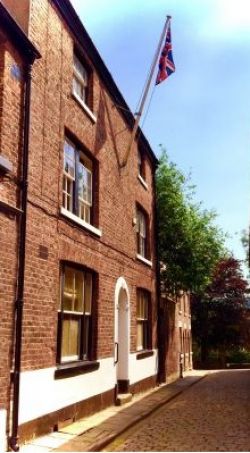 About Us
We are a private members' club well-appointed in the centre of Macclesfield in Churchside alongside St Michael's Church. The Club provides a convivial place for members' social events including luncheons, formal and informal dinners and snooker competitions.
History
The Club has its origins in "The Macclesfield Old Boys' Social Club" formed in 1910 and before that, the "Park Green Club", which was established in 1771 when a group of influential people formed "The Macclesfield (Subscription) Library". The clubs were amalgamated in 1985 to form The Old Boys' & Park Green Club. With that history, it is one of the oldest clubs outside of London.
Events
The club has a busy calendar of luncheons, dinners, competitions and interest group activities. These provide a valuable environment for convivial conversations, friendship, networking and enjoyment.
Enquiries
Please use our Contact Us form